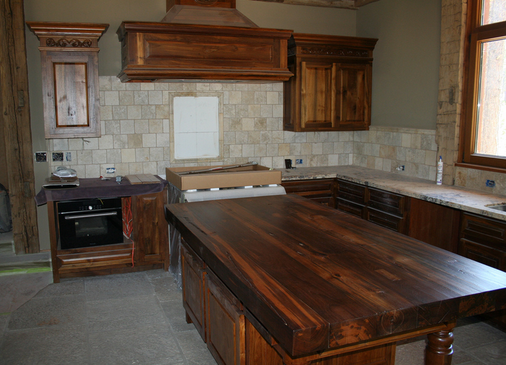 Travertine Backsplash Chester County
The design of your kitchen should be your own. Marble countertops or wooden fixtures, traditional or modern, it should feel like a place you want to be. The travertine backsplash can add some character to your kitchen without stripping away the basic elements of what it is. The backsplash simply adds to the room, and gives a natural stone look above your oven and all around.
Granite Countertops
Granite countertops pair well with the travertine backsplash, but at the same time it's not a hard and fast rule. As pictured above, a wood-based kitchen can mesh well with the travertine too. How you retrofit your kitchen is up to you, and whether you have concrete ideas about how you want it to look, or you would like some suggestions, we at
Chester County Marble and Granite
can help you out!