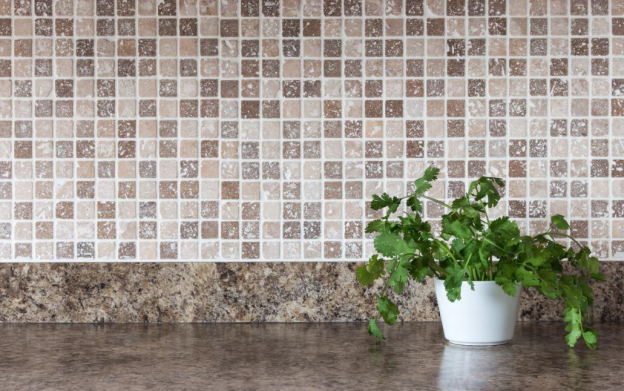 Marble countertop cleaning and maintenance is one of the easiest household chores. Yet, many people spend hours fussing over these countertops.
While it is not difficult or time consuming, there is a right way to do it. You just have to learn that. In order to help you maintain your countertops, last week we suggested five things you should do for easy cleaning.
This week, we're armed with tips that tell you what you should NOT do with marble countertops. Stick to these five don'ts and you will prevent any damage and subsequent cost of countertop repair and replacement.


1. Don't use a generic cleaner!

Cleaning products from your local store have chemicals which may prove harmful to these countertops. These chemicals include common acids, alkalis and a number of other reactive substances.
They can etch and damage the surface when it comes in contact with the marble. These cleaners also degrade the sealant, leaving the marble slab vulnerable to staining.
Instead of saving money by using such cheap but harsh cleaners, you will end up paying more overall when the damage occurs.


2. Don't use cleaners supplemented with vinegar, ammonia, lemon or orange

Again, these cleaners are efficient but damage the sealant and the surface. These are present around the house in form of dish or bathroom cleaners, but you must never use them for the marble countertops.
Why? Because, vinegar, lemon and orange all are acidic in nature and ammonia is a strong alkali! As we mentioned previously, these chemicals are harmful for natural stones, including marbles.


3. Don't place toiletry on the countertop
Placing hair products, colognes, perfumes, nail products and other self care items can leave stains on your marble countertops. The containers can also etch the surface, leaving rings, spots or dull areas.
Use a decorative tray to place these items. This will keep them handy and prevent marble damage too.


4. Don't sit on the countertop

Remember when mum used to place us on the countertop and make us drink those horrible syrups? Yes, you should never do that to your kids. Not the syrup bit, we know it's necessary now. But, avoid sitting or standing on the countertops for any reason.


5. Don't use the countertop as a workbench either

Using the countertop for home repair projects or other similar task should be avoided. Marble is softer than other material. Nails, hammer, screws and other tools can harm the countertop.
We hope these tips help you maintain the
marble countertops
in the top condition. Buy marble in West Chester today; we have a range of countertop marble for sale.